Link Building Services for Sustainable Results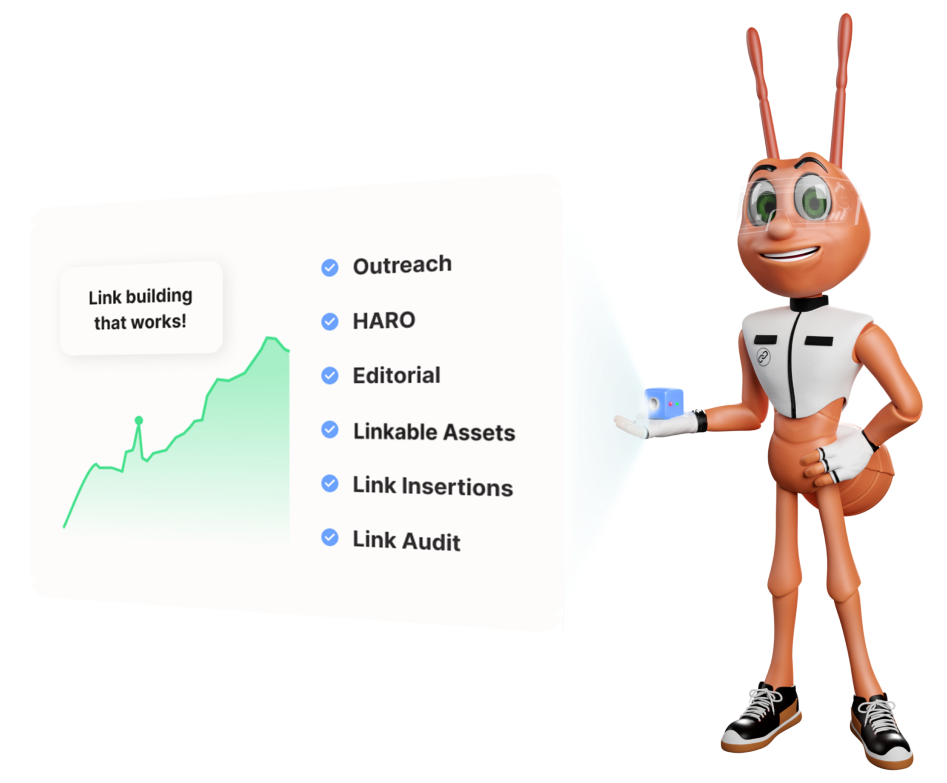 Backlinkers is a link building agency that provides scalable, transparent, and effective link building solutions globally, and helps websites outrank their competitors.
Get backlinks
Our Data-Driven and Result-Oriented Process
Our time tested link building strategies are tailored to each website based on data analysis and interpretation. We trust our tools enough to use them, and we consistently deliver the best results in the business.
1
Research
We study your niche, competitors, and similar niches to choose the best strategies for your case.
2
Strategy
Our experts have high volume link building strategies for any website imaginable. Everything is custom designed to outdo your competition.
3
Outreach
By focusing on quality influencers and websites related to your content niche, our outreach campaigns consistently yield top results.
4
Backlinks
To build a powerful backlink profile, our strategy includes a wide range of methods for white hat link building.
5
Results
We consistently help our clients rank in search engines. Our link building tactics always produce effective, high quality link building.
Get Your Link Building Campaign Off The Ground!
I'm in
Results Backlink Services Deliver
Why Clients Choose Our Link Building Service
Expertise
13+ years, high-competitive niches.
Data Driven
Own quality metrics and analytics tools.
Any Geo
SEO Link building optimized for Europe, Asia, Africa, and America.
Any Language
Get relevant, local backlinks from websites in a certain area.
Result-Oriented
Here at Backlinkers, we do everything with one end in mind: to achieve results. It's imperative that each of our clients achieve their goals. We won't rest until your site has consistent traffic and a steady stream of customers.
Tell me more
Services that Our Link Building Agency Provides
Outreach
We use our extensive network of websites and influencers to make the connections that make your brand stand out.
HARO
Achieve a robust backlink portfolio by responding to HARO (help a reporter out) requests from trusted journalists across the industry.
Editorial links
Get your site ranked with organic mentions and links from content creators and reputable websites with authority and trust.
Linkable Assets
We can help curate your content – blog post, case study, infographic, or otherwise – to attract links from industry-relevant sites.
Link Insertions
By connecting with authoritative sites that cater to your niche, we can build links into content that already gets clicks.
Link Audit
By taking stock of all the links your site has amassed, we ensure they are boosting Google search results.
Clients call us link building machine, competitors call us oh no, but you can call us right now
Learn more about how our data-driven link building agency can help you to archive your goals.
Contact us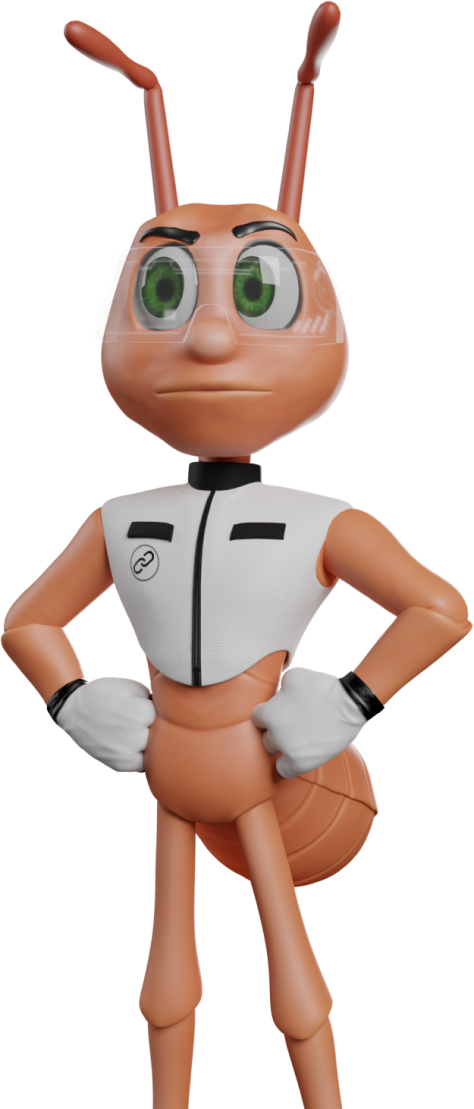 Frequently Asked Question
Link building experts can help your business manage and curate high quality backlinks from web pages within your niche. This will show Google that your content is reliable, authoritative, and worth pushing to searchers. With that endorsement, your online traffic will start to skyrocket.
Backlinkers in particular focuses on crafting original and effective backlink strategies. With a plan created specifically for your brand, Backlinkers will generate organic links that generate traffic to your site, and monitor those links so that nothing goes awry.
These are the kinds of skills that take years to develop, and when you engage with a link building agency like ours, you can benefit from that expertise without having to invest in it yourself.
If you are looking to increase your website's visibility online, link building services can be invaluable. Backlinkers will work with you to create a comprehensive and sustainable link building strategy that meets the needs of your business.
Link building is essential to search engine optimization, and having a team that understands the complexities behind this process is critical to success. A great link building company will offer services like guest posting and focus on connecting with industry-relevant websites.
Our experts know how Google ranks websites, and they know what types of links work best for different industries. Hiring this skill out prevents spending way too much time training an in-house expert.
Not all links are created equal. A good link is a backlink that comes from an authoritative website and points to your own website. You want to ensure that they are white hat links, otherwise, your link building campaigns will be for naught.
Backlinks tell search engines that your content is trusted by others, which in turn boosts your search engine rankings. You'll want to focus on collecting relevant links to give you an edge over other websites.
To get high-quality links, it's important to understand what Google looks for when evaluating websites. This includes looking at factors such as page relevance, anchor text variety, and domain authority.
When your site has good links, it signals to search engines that you are an authoritative source of information. This is invaluable in terms of SEO because it will help your pages rank higher on the SERP and potentially attract more organic traffic.
Links are one of the many ways Google measures the validity of your website. The more traffic the site that uses your link gets, the more "bonus points" Google gives you. This will get your site showing up more often when searchers hunt for relevant content.
Moreover, good links can also improve brand visibility and credibility, as well as boost referral traffic from other authoritative websites. A link-building service agency like Backlinkers uses proven strategies to get high-quality backlinks for websites to ensure long-term success.
The amount of links you need to make your link building efforts fruitful depends on the type of content that's being promoted. However, a general rule of thumb is to aim for at least 10-20 quality backlinks from authoritative websites per month.
It's also important that the quality of these backlinks is as high as possible. Links from sites that don't get traffic won't produce the same results as links from a trusted, high profile site. That's where outreach becomes so important for a successful backlink strategy.
Finding the sweet spot for your content is a challenge, but our expert link builders at Backlinkers will be able to work with you to find your individual brand's needs.
Link building services include a range of strategies that are designed to help your website rank higher on the SERP. This includes tactics such as blog outreach, link insertions, and HARO campaigns.
Backlinkers provides comprehensive link building campaigns that include white hat techniques such as manual outreach to authoritative web pages, and curating your link assets.
We also provide detailed analytics and SEO services to monitor the performance of each backlink and keep track of progress over time.
All of these pieces fit together to create a full link building strategy, which will ultimately push your website over the top.
Backlinks can be acquired through a variety of link building techniques. These need to work in harmony to ensure maximum impact.
Here are some popular tactics:
Influencer outreach
Blogger outreach
HARO (Help a Reporter Out)
Guest posting
Link insertions
Linkable asset creation
Backlinkers goes above and beyond other link building agencies by finding the right combination of tactics to help you build quality backlinks that will last.
The cost of a link building package depends on your company's needs and desires. To get an accurate quote, we recommend getting in touch with our team at Backlinkers to discuss your digital marketing strategy. Our orders start at just $1000!
For example, if you want a package that includes guest posting, SEO services, and backlink building, that will end up costing more than simple broken link building services.
Once our digital marketing experts hear about your situation, they'll be able to point you in the direction of a link building process and SEO strategy that work for your brand of content creation.
Yes, link building services can be affordable, with prices starting as low as $1000. Backlinkers offers a range of packages to suit your needs and budget, so you can get the most out of your online presence for less.
Where link building gets expensive is when you need to train an expert in-house and keep them busy throughout the month. It takes time and experience to perfect link building tactics as well as our team has. That's why going with a link building services agency ultimately saves you time and money.
The team at Backlinkers are experts in their field and will work with you to optimize the links pointing to your website. Whether it's finding guest post opportunities or leveraging existing content, they'll make sure that every step is taken into account.
Backlinkers outshines other link building agencies because we make data-driven links. After running countless tests, we've found some of the most consistent tactics for building powerful backlinks.
Where other link building companies focus on quantity over quality, we have the knowledge and experience to create organic links that will help you rank higher. We've tested all our methods to find what works best, and can customize our approach to your needs.
Our system ensures that all of your backlinks are natural and come from reputable sources with high domain authority. This means that all of your links will be trusted, and supreme quality.
The team at Backlinkers consists of the best, highly trained specialists around who are fully dedicated to getting the job done with efficiency and power.
We also provide detailed reporting, so you can track the progress of each campaign, as well as ongoing support throughout the process. This top to bottom guarantee is what gets our customers consistent results.
Backlinkers helps generate high-quality links for your website every month. Depending on the size and scope of your project, we can create anywhere from 10 to 100+ backlinks per month.
These numbers shift depending on which of our link building packages you select. We usually promise a certain amount, but whether we reach or exceed that goal depends on the content we are promoting.
We eventually prioritize the quality of our links over the quantity because that is what search engines will do. However, with years of practice and the best connections in the business, we're still able to bring in a high volume of links.
The more links you have, the more likely it is that organic traffic to your site will increase and your ranking in search engine results pages will improve. With white hat link building, those numbers are ultra-effective.
Backlinkers only provides white hat link building. White hat link building is an SEO strategy that aims to improve your site's authority and organic search rankings. It involves making high-quality content and reaching out to other websites in order to get an inbound link from them, while black hat link building focuses more on quantity than quality.
Spamming blog comments, creating low quality backlinks, and making sub-par guest posts might seem like a way to make fast progress, but these shady tactics will ultimately put your website further behind.
We know that not all backlinks are the same, so we look at each website carefully before recommending a strategy to our clients. We use a variety of data sources to help us find possible link opportunities and make sure that we only recommend websites with high domain authority.
While other SEO agencies focus on numbers alone, we have our eye on high-quality websites that will boost your search rankings.
Backlinkers isn't a simple link building agency. We provide a variety of link building services for businesses, and they all include a minimum amount of backlinks per month.
Each link building package is customized to your brand's needs and niche, ensuring the highest quality results. We want to understand your company as well as you do so that we can connect you with the influencers and websites that will reach your ideal audience.
We guarantee that the links we build are high-quality. With our focus on white hat link building, you know you're in good hands.
We also provide our clients with detailed monthly reports, so you know exactly how many links have been built. By going back through every month, we can guarantee your links are top quality, and will stay live no matter what.
What are you waiting for?
Contact Us and Tell about Your Website and Goals